WELCOME TO THE
____________
DIGITAL STRATEGY RETREAT & CERTIFICATION PROGRAM
Build and launch the digital strategy of your dreams, with a dedicated coach by your side.
_________
An intensive 3-day, 3-part training program
Designed to guide business owners, marketers and communications professionals into planning and actioning a comprehensive 12-month digital marketing strategy for their organization.
Among the many things you'll execute alongside your dedicated coach:
Digital strategy building

Customer journey mapping

Website audit and optimization

Search engine optimization [SEO] plan

Search engine marketing [SEM], including Google Ads and advanced Facebook and Instagram advertising and remarketing campaigns

Audience mapping

Blogging, email marketing, podcasting, video storytelling and other rich content mapping

Social media integration

Data analytics and reporting

Marking technology and automation integration, including web chat, messenger bots and beyond
UPON COMPLETION, YOU'LL BE THE PROUD NEW OWNER OF A DIGITAL MARKETING CERTIFICATE FROM SOCIAL SCHOOL.
Quite simply, The Digital Retreat builds better marketers.
It teaches the imperative back-end technical skills that so many of us are missing, and that so many businesses are seeking.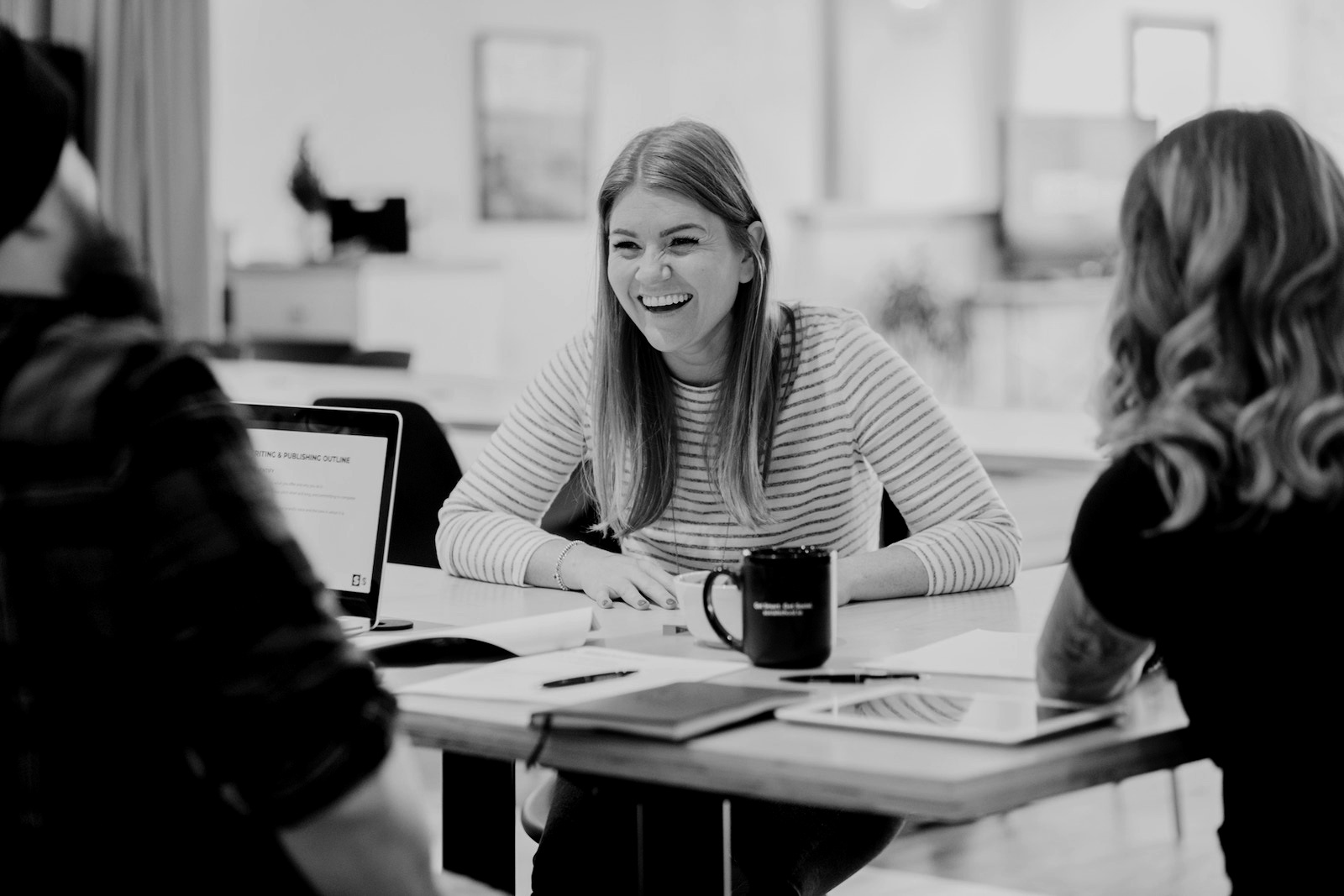 Live in person, the most effective hands-on learning around
One-to-one training, game-changing personal coaching, countless tools and takeaways, and all the imperative pieces of your digital marketing mix seamlessly put into play
What is the idea behind The Digital Retreat?
At Social School, we are honoured to see countless organizations big and small come through our doors for digital skills development and modern marketing training. Upon completion, it is our goal to leave people not just inspired, but equipped to take their social and digital marketing programs to a whole new level of success, and overwhelmingly, it's exactly what they do. There are, however, the types of learners who want to get there, but faster, with more guidance, coaching and support, and with strategies, templates and tools that are fully fleshed out and launched live into the world.
Enter The Digital Retreat. The answer to the one-to-one implementation and activation of today's imperative digital marketing learns you've been waiting for.
You asked, we answered, and we can hardly wait to work with you.
What's the benefit of building my strategy in 3 days?
While many people thrive on a self-paced or less intensive learning schedule and choose to follow our Self-Guided Online or Guided Online Digital Marketing Certificate programs, others need a set timeframe in order to get their coursework completed in a timely fashion, and as much hands-on, live in-person feedback and support as possible from a dedicated coach.
Further, today's marketers and entrepreneurs are often unable to spend multiple days or weeks out of the office or away from their shop or craft, and need to make major moves and immediate inroads on their digital marketing program. The Digital Retreat allows participants to get it done right, fast, and incredibly effectively.
Will I receive a designation or certification of some kind?
Yes indeed! All participants completing the entirety of The Digital Retreat will receive an esteemed Digital Marketing Certification from Social School.
While the format is different and the hands-on activation time greater than our regular on Self-Guided Online and Guided Online Digital Marketing certification streams, the fundamental teachings and tools brought to life at The Digital Retreat are honed from our renowned suite of Digital Marketing courses, and led by the world-class faculty who built them.
These courses include:
Digital Strategy

Search Engine Optimization

Google Ads

Advanced Facebook Advertising

Insights & Optimization
What do I do once The Digital Retreat is over?
You keep going! Rest assured – this isn't your average conference, workshop or certification program where you leave with pages of notes and a million items to action, only to return to the real world when it's over, faced with your more pressing to-do list to tackle and unfulfilled dreams of ever actioning your learns.
Every session, worksheet, brainstorm and exercise at The Digital Retreat is designed with a deliverable in mind. Be it a 12-month tactical calendar built, Instagram ad audiences created, website performance reporting template established or keywords mapped and SEO game plan actioned, you will leave the event with digital plans live and paid ad campaigns in play. All that's left to do from there is stick to the roadmap and continue moving forward.
How often is The Digital Retreat offered?
This very special program is offered only a few times per year, in various cities. Each Retreat is only open to 6 organizations to ensure maximum results and unparalleled one-to-one support.
Why? Because it's time to start thinking far more strategic about your digital marketing program than most of us do, and our sole mission is to ensure you sail across the finish line with the most powerful social and content marketing program around. Your dedicated coach will get you there, as will the electric environment of fellow Retreat rock stars.
Can I take this program outside of the posted dates, in a private setting?
Yes. Subject to scheduling and availability of both our team and your program attendee, we are able to accommodate limited private Retreat events. Or, if you are instead interested in a larger group event, we'd love to chat and customize exactly what you need.
Please inquire with our admissions specialist Donna as to what's possible, and we look forward to bringing something exciting to life for you from there.
Do I need to prepare anything in advance?
After speaking with our admissions specialist about whether The Digital Retreat is indeed a fit for you and your organization, and to determine what funding you qualify for and how we can help you secure it, you will be welcomed into the program and sent a series of pre-Retreat questions to answer and materials to gather.
You will be introduced to your dedicated coach – an experienced Social School faculty member who will act as your guide, cheerleader and finish line facilitator in the lead-up to The Digital Retreat, and through its entire duration. Additional pre-event calls will be scheduled, your current tactics, ad campaigns and strategies audited, if applicable, and overarching goals set in advance. All in all, you will be guided every step of the way and supported immensely throughout.
Why should I choose Social School?
As marketing professionals, entrepreneurs and business owners ourselves, we believe there is no industry, realm or skill set changing faster and bearing more weight on one's business success than social and digital marketing. Every member of our faculty is actively working in digital marketing, from agency to consultancy, corporate and beyond.
With thousands of alumni in our fold from around the world, we remain steadfastly committed to providing unparalleled 'how-to' modern marketing skill development, empowering marketers, communicators and business owners to better their digital footprint, expand their online reach, and grow their bottom line.
What's the biggest reason for doing The Digital Retreat?
It's time to move past the surface level metrics and activate a plan that allows your content to be seen, heard and acted on, your website rank improved, your customer journey better understood, and your paid campaigns optimized to their fullest.
Quite simply, The Digital Retreat builds better marketers. It teaches the imperative back-end technical skills that so many of us are missing, and that so many businesses are seeking. Gone are the days where great headlines and beautiful images on social is all it takes. Art meets science, right brain meets left, front end meets back, and world-class marketing departments feature a beautiful blend of them both.
"Every single day I'm asked whether I know any great digital marketers looking for work.

To which I reply, 'You mean someone who can manage your website, tackle your SEO, and run your Facebook, Instagram and Google Ads?'

Without fail, the answer is, 'Yes, THAT. Know anyone?'

A serious skills gap exists among marketers today, and these are those skills."

- Kelly Doody, Social School founder
DAY 1: STRATEGIZE
MORNING
___________
Outlining the key digital platforms, tactics and opportunities in digital marketing today – from social, blogging and email marketing to SEO, automation, remarketing campaigns and beyond – and identifying the precise formula that will effectively grow your business and bottom line.
Milestones & Road Mapping
Determining the major milestones, events, happenings and seasonal campaign opportunities in our business over the next 12 months, and aligning our digital tactics to support them.
Purpose, Pillars & Audience
Determining the 'why' behind our chosen digital tactics, the purpose of each piece within our marketing mix, and the people it is intended to reach, captivate, and move into action.
Declaring the frequency, process and budget – both time and money – for bringing our digital tactics to life, and scheduling our weekly, monthly and quarterly plans into our project management and planning tool.
Identifying all physical and digital touch points with our brand for prospects and customers alike, the make or break stages in their journey, and opportunities to insert as many 'human' moments as possible into our digital spaces.
Diving into Google Analytics to determine bounce rates, user flow and conversion goals, and overall site performance from the perspective of both search engines and visitors alike.
Auditing the user experience of our site visitors. Beyond load speed and mobile friendliness, we'll identify opportunities to improve clarity, simplicity and layout, from navigation to page, post and site design.
Setting up Google Search Console and other Webmaster Tools to further identify issues and opportunities in our website's user interface – both front end and back. In particular, identifying broken links, duplicate content and site index quality.
Search Engine Optimization
Identifying additional on and off-page ranking factors that matter in search, both today and tomorrow as voice search takes over. We'll wrap the day with a comprehensive 36-point SEO checklist and a plan for moving on up to page 1 in organic search.
DAY 2: BUILD
MORNING
___________
Digital Ads Top to Bottom
Identifying the countless digital ad types, placements, platforms and goals at our fingertips, both on social platforms (paid social) and Google Ads (search engine marketing), and determining best bets according to our business goals and budget.
Taking pen to paper before going near a keyboard, wireframing 3 powerful and pertinent Facebook and Instagram ad campaigns from start (objective) to finish (conversion) – one for each of our top, middle and bottom of funnel goals.
Prior to entering the abyss of Facebook Audience Manager, we'll identify 3 specific sets of ad campaign targets within our cold, warm and hot audience categories.
Creating 9 powerful audiences in Facebook Business Manager with crystal clear variants and minimal overlap, while strategically covering off our Saved, Custom and Lookalike categories. Say goodbye to our tired and confusing army of old audiences and hello to a fresh new way to reach maximum ROAS.
Ad Campaign Creation: Awareness
Using Facebook Business Manager to create a Facebook or Instagram ad campaign designed specifically to generate interest and awareness for cold, top of funnel leads, and drive people towards a better understanding of who we are and what we do. Measured in 'cost per mille' (thousand), we'll set our ROI expectations high.
Ad Campaign Creation: Traffic
In campaign type #2, we'll use Facebook Business Manager to create a Facebook or Instagram ad campaign specifically designed to drive warm leads directly to our (clear, compelling and high-converting) website, where cost per click is the metric to measure, and all placements, ad types and creative assets are on the table.
Ad Campaign Creation: Lead Generation
Next step and next campaign: turn our now-hot website visitors into high-converting customers and repeat buyers with a lead gen ad – a powerful ad campaign tool designed to insert a human back into the process and get both buyer and seller to their goal, faster. While these can be pricey, we'll look at ways to circumvent the system.
Ad Campaign Creation: Post Engagement
You've heard about the 'lazy boost,' and it's time to learn the long boost. The kind where our killer social content gets the strategic amplification and targeted promotion it deserves, using post mapping and audience pairing as a way to maximize our monthly boost budget and avoid algorithm penalty.
DAY 3: OPTIMIZE
MORNING
___________
Building on the keyword queries identified in day 1's SEO and website acquisition audits, we'll turn to Google Keyword Planner and other tools to map out our best bet paid search campaigns.
Determining the various Google Ad types, extensions and optimal opportunities for our business, and utilizing world-class targeting tools to make our message land.
Designing a standout search ad campaign across the Google Search network, utilizing tags, remarketing lists and audience insights with Google Ads Audience Manager interface.
Insights & Reporting: Website Metrics
Pulling in the final power pieces of Google Analytics, determine our website performance and the Audience, Acquisition and Behaviour metrics worth measuring month over month, year over year, and design a simple reporting template from which to benchmark your site's progress.
Insights & Reporting: SEO Metrics
Utilizing Google Search Console and other tools to measure the effectiveness of our search optimization efforts month over month, and developing a simple reporting template to measure continued progress.
Insights & Reporting: Paid Ad Metrics
Utilizing ad and audience insights from Google, Facebook, Instagram and any other paid search platforms in play, we'll develop a simple reporting template to measure our efforts and improve return on ad spend.
The final refinement and presentation of your brilliant, simple and seamless 1-page digital marketing strategy. Toasts, cheers, tears and high-fives!
Gone are the days where great headlines and beautiful images on social are all it takes.
Art meets science, right brain meets left, front end meets back, and world-class marketing departments feature a beautiful blend of them both.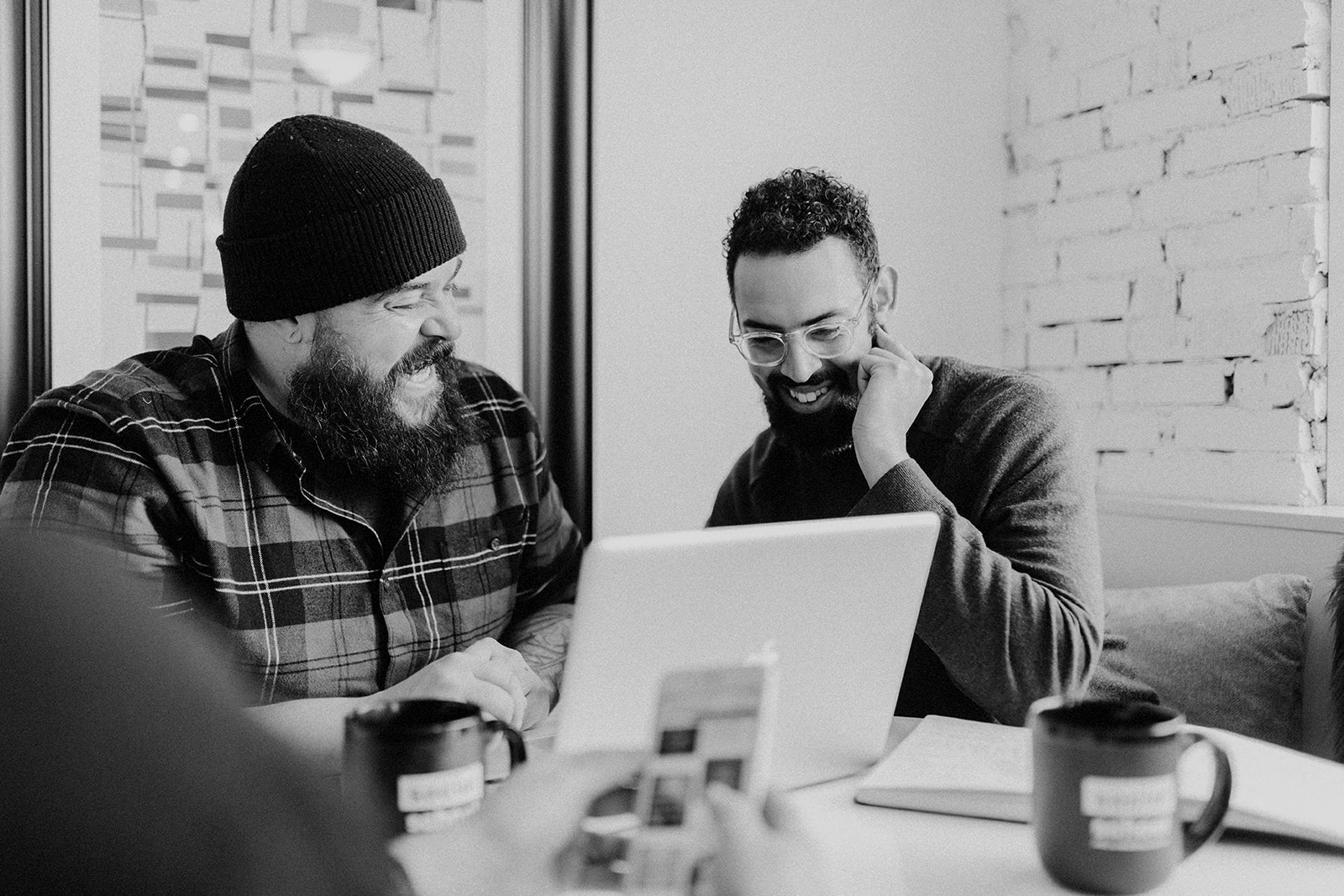 ________
Flexible pricing options, excellent funding plans
The Digital Retreat is limited to just 6 participating organizations at a time.
This allows for a one-to-one coaching ratio with each participant assigned to a dedicated Social School faculty member, guiding you first-hand every step of the way through this 3-day transformative strategy and skill-building event.
Pricing options are designed to accommodate both established businesses as well as startups, solopreneurs and non-profits, and the program qualifies for a number of funding and grant programs.
Our admissions and funding specialists are standing by, ready to discuss pricing and payment options with you, and to lead you start to finish through the grant application process, which requires 30 days processing time.
*Retreat program cost does not include accommodations or travel.
____________
If you're ready to take your organization's digital program to the next level, we can hardly wait to work with you to make it happen.
Act fast, because these babies fill up quick. And the sooner you get in touch, the sooner we can guide you through funding options and available placements, dates and locations.
Whether you're a start-up, scale-up, solopreneur, non-profit, corporate marketer, marketing consultant or established company, The Digital Retreat gets it done.