WELCOME TO THE
____________
SOCIAL STRATEGY RETREAT & CERTIFICATION PROGRAM
Live in person, the most effective hands-on learning around
One-to-one training, personal coaching, countless tools and takeaways, and all the imperative pieces of your social media marketing plan seamlessly put into play.
An intensive 3-day, 3-part training program
Designed to guide marketers and communications professionals into auditing, mapping and launching a comprehensive 12-month social media marketing strategy for their organization.
UPON COMPLETION, YOU'LL BE THE PROUD NEW OWNER OF A SOCIAL MEDIA MARKETING CERTIFICATE FROM SOCIAL SCHOOL.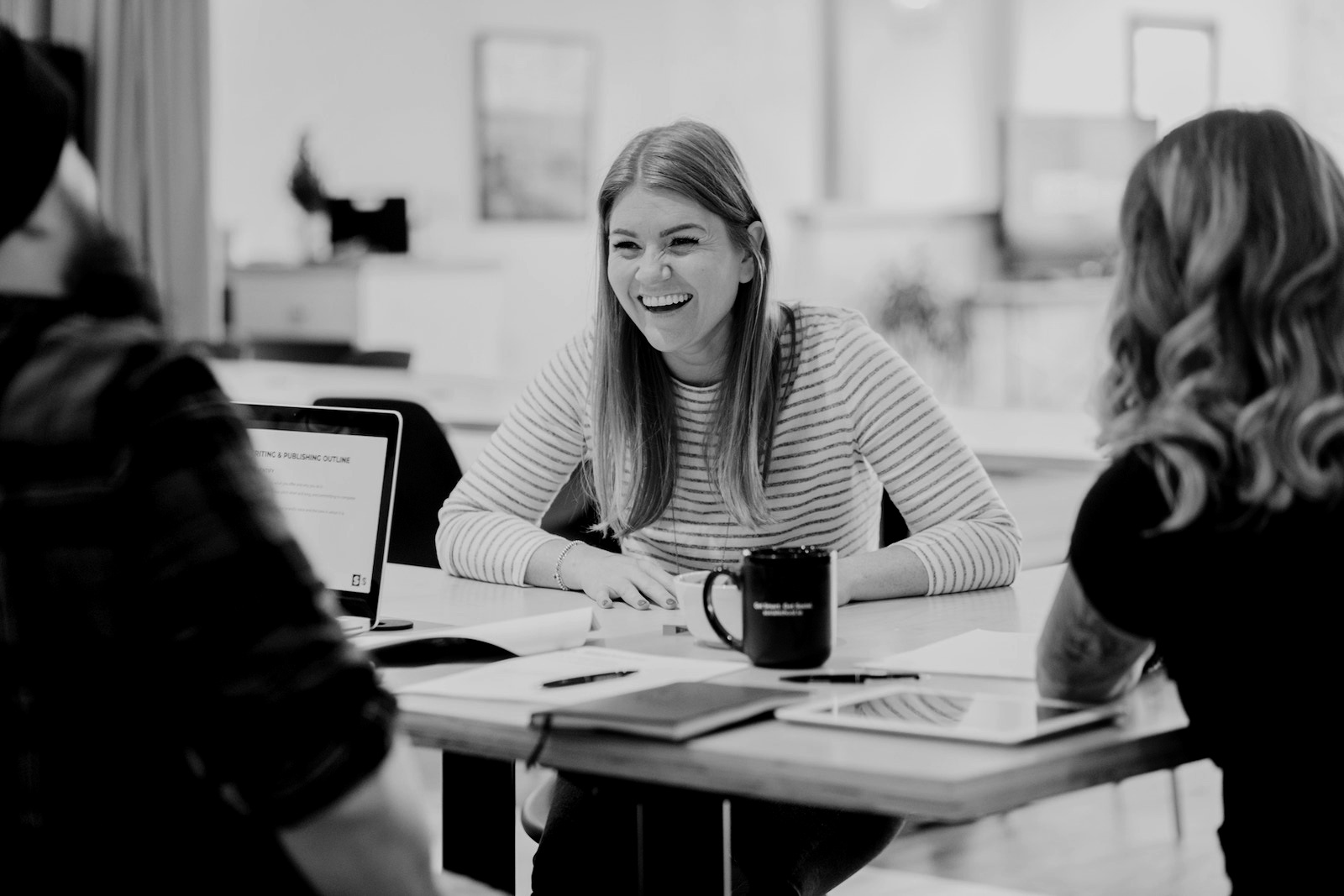 BUILD AND LAUNCH A WORLD-CLASS SOCIAL STRATEGY, IN 3 DAYS FLAT.
___________
Who it's for
What is the idea behind The Social Retreat?
At Social School, we are honoured to see countless organizations big and small come through our doors for digital skills development and modern marketing training. Upon completion, it is our goal to leave people not just inspired, but equipped to take their social and digital marketing programs to a whole new level of success, and overwhelmingly, it's exactly what they do. There are, however, the types of learners who want to get there, but faster, with more guidance, and with strategies, templates and tools that are fully fleshed out and launched live into the world.
Enter The Social Retreat. The answer to the coaching, guiding, one-to-one implementation and activation of today's imperative digital marketing learns that you've been waiting for.
You asked, we answered, and we can hardly wait to work with you.
What's the benefit of building my strategy in 3 days?
While many people thrive on a self-paced or less intensive learning schedule and choose to follow our Self-Guided Online or Guided Online Social Media Marketing Certificate programs, others need a set timeframe in order to get their coursework completed in a timely fashion, and as much hands-on, live in-person feedback and support as possible from a dedicated coach.
Further, today's marketers and entrepreneurs are often unable to spend multiple days or weeks out of the office or away from their shop or craft, and need to make major moves and immediate inroads on their social media strategy. The Social Retreat allows participants to get it done right, fast, and incredibly effectively.
Will I receive a designation or certification of some kind?
Yes indeed! All participants completing the entirety of The Social Retreat will receive an esteemed Social Media Marketing Certification from Social School.
While the format is different and the hands-on activation time greater than our regular on Self-Guided Online and Guided Online Social Media Marketing certification streams, the fundamental teachings and tools brought to life at The Social Retreat are honed from our renowned suite of Social Media Marketing courses, and led by the world-class faculty who built them.
What do I do once The Social Retreat is over?
You keep going! Rest assured – this isn't your average conference, workshop or certification program where you leave with pages of notes and a million items to action, only to return to the real world when it's over, faced with your more pressing to-do list to tackle and unfulfilled dreams of ever actioning your learns.
Every session, worksheet, brainstorm and exercise at The Social Retreat is designed with a deliverable in mind. Be it an editorial calendar built, social media graphics created, reporting template established or 12-month marketing plan fleshed out, you will leave the event with plans and posts live and in play. All that's left to do from there is follow the plan and continue moving forward.
How often is The Social Retreat offered?
This very special program is offered only a few times per year, in various cities. Each Retreat is only open to 6 organizations to ensure maximum results and unparalleled one-to-one support.
Why? Because it's time to start thinking far more strategic about your social media marketing program than most of us do, and our sole mission is to ensure you sail across the finish line with the most powerful social and content marketing program around. Your dedicated coach will get you there, as will the electric environment of fellow Retreat rock stars.
Can I take this program outside of the posted dates, in a private setting?
Yes. Subject to scheduling and availability of both our team and your program attendee, we are able to accommodate limited private Retreat events. Or, if you are instead interested in a larger group event, we'd love to chat and customize exactly what you need.
Please inquire with our admissions specialist Donna as to what's possible, and we look forward to bringing something exciting to life for you from there.
Do I need to prepare anything in advance?
After speaking with our admissions specialist about whether The Social Retreat is indeed a fit for you and your organization, and to determine what funding you qualify for and how we can help you secure it, you will be welcomed into the program and sent a series of pre-Retreat questions to answer and materials to gather.
You will be introduced to your dedicated coach – an experienced Social School faculty member who will act as your guide, cheerleader and finish line facilitator in the lead-up to The Retreat, and through its entire duration. Additional pre-event calls will be scheduled, your current social platforms and strategies audited, and overarching goals set in advance. All in all, you will be guided every step of the way and supported immensely throughout.
Why should I choose Social School?
As marketing professionals, entrepreneurs and business owners ourselves, we believe there is no industry, realm or skill set changing faster and bearing more weight on one's business success than social and digital marketing. Every member of our faculty is actively working in digital marketing, from agency to consultancy, corporate and beyond.
With thousands of alumni in our fold from across the world, we remain steadfastly committed to providing unparalleled 'how-to' modern marketing skill development, empowering marketers, communicators and business owners to better their digital footprint, expand their online reach, and grow their bottom line.
What's the biggest reason for doing The Retreat?
It's time to move past the surface level metrics and activate a plan that encourages meaningful actions from fans and followers, builds conversions and repeat customers, and grows your bottom line with measurable, enviable results.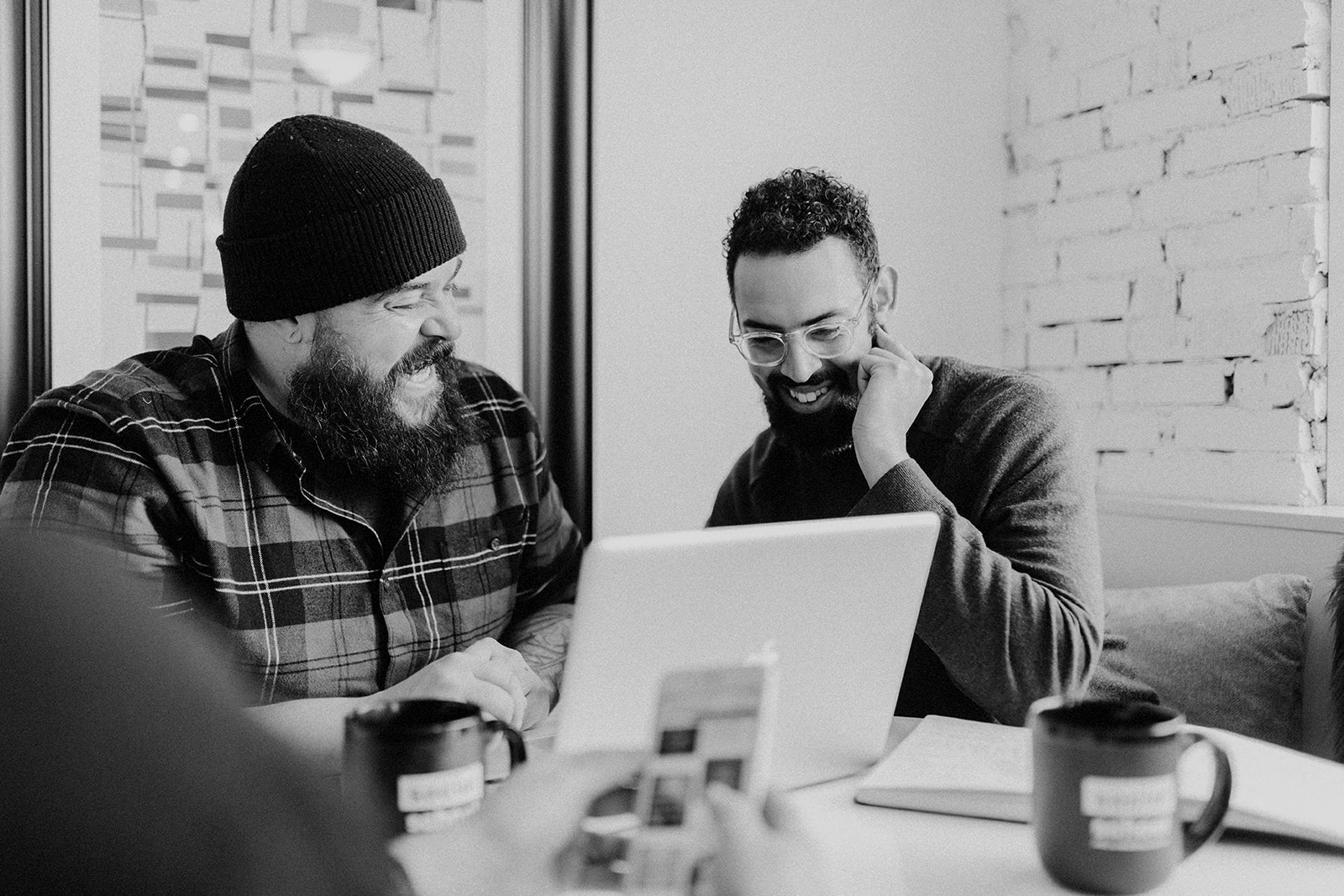 DAY 1: STRATEGIZE
MORNING
___________
Identify the key social media platforms and what to use them for and understand the current social media landscape.
Identify the purpose of your social media marketing and set measurable goals.
Target Audience Identification
Learn as much as possible about your audience and create ideal customer profiles.
Defining Your Brand Voice
Articulating your brand's voice and the tone in which it is conveyed.
Content Pillars & Categories
Mapping out your content themes over the course of the year.
Finalizing your specific marketing and communications tactics and to-do's.
Solidifying your milestones, events, launches, campaigns and happenings for the 12 months ahead.
Populate your web-based 12-month editorial calendar with milestones, tactics and other important dates.
DAY 2: BUILD
MORNING
___________
Crafting your magnetic key messages and spectacular social soundbites.
Build your unique suite of content templates and assets, from categorized social posts to blog imagery, e-newsletter banners, promotional materials and more.
Examine the rules of composition and video storytelling before mastering the art of stellar mobile photography and video for online marketing.
What, when and where you'll post on social media.
Combine your soundbites and key messages with your beautifully designed graphics, photos and video to create the content you need to support your milestones, tactics and important events.
Review our favourite social media automation & scheduling tools, and find out what works for you.
Learn the ins and outs of online reputation management and how to respond to negative reviews and tough questions.
DAY 3: OPTIMIZE
MORNING
___________
Set 1-2 platform-specific goals for each of your platforms.
Facebook Business Manager Set-up
Understand why you should be using it and how to get started.
Create your ideal audiences in Facebook according to their interests, demographics, geography and other factors.
Target your exact audience with highly compelling content and promotional campaigns, when and where you want to reach them.
Understand the basics of Facebook Ads Manager, including ad objectives, placements and types.
How to decipher your social media analytics and insights to optimize your posts to get the best possible performance.
Create a social media reporting template to use each month to track your content's performance.
The final refinement and presentation of your brilliant, simple and seamless 1-page marketing strategy. Ta-da!!
___________
Program deliverables
Equipping you with the skills you need to soar on social.
GOALS
• 2-3 overarching social media goals and 1-2 platform-specific goals set and ready to be met
AUDIENCES
• 1-4 ideal customer profiles created, defined and ready for targeting
BRAND VOICE
• Your brand voice defined, along with the tone in which it's conveyed
CONTENT PLAN
• 3-5 content pillars and categories determined, as well as a clear understanding of your key messaging and social soundbites
EDITORIAL CALENDAR
• A web-based 12-month editorial calendar populated with milestone, tactics and campaigns
GRAPHIC DESIGN ASSETS
• Social media templates designed in Canva, ready to be repurposed and built upon month over month
MOBILE PHOTO & VIDEO ASSETS
• Edited photos and videos to use on social, and an understanding of the best editing apps for ongoing use
SCHEDULING & AUTOMATION TOOLS
• Scheduled posts for the weeks and months ahead, using the scheduling tool of your choice
FACEBOOK BUSINESS MANAGER
• Facebook Business Manager set-up, including pages, people, permissions, audiences, pixel and ad accounts
PAID SOCIAL CAMPAIGNS
• A clear understanding of how and why to target on social and several highly strategic boosted posts put into play
MONTHLY REPORTS
• A custom built social reporting template with key metrics determined and growth benchmarks established
The Social Retreat is for anyone wanting to build and launch a game-changing social media strategy, in 3 days flat.
Whether you're a start-up, scale-up, solopreneur, non-profit, corporate marketer, marketing consultant or established company, The Social Retreat gets it done.
Got questions?
________
Flexible pricing options, excellent funding plans
The Social Retreat is limited to just 6 participating organizations at a time.
This allows for a one-to-one coaching ratio with each participant assigned to a dedicated Social School faculty member, guiding you first-hand every step of the way through this 3-day transformative social media strategy event.
Pricing options are designed to accommodate both established businesses as well as startups, solopreneurs and non-profits, and the program qualifies for a number of funding and grant programs.
Our admissions and funding specialists are standing by, ready to discuss pricing and payment options with you, and to lead you start to finish through the grant application process, which requires 30 days processing time.
If you're ready to take your organization's social media marketing strategy, execution and results to the next level, we can hardly wait to work with you to make it happen.
*Retreat program cost does not include accommodations or travel.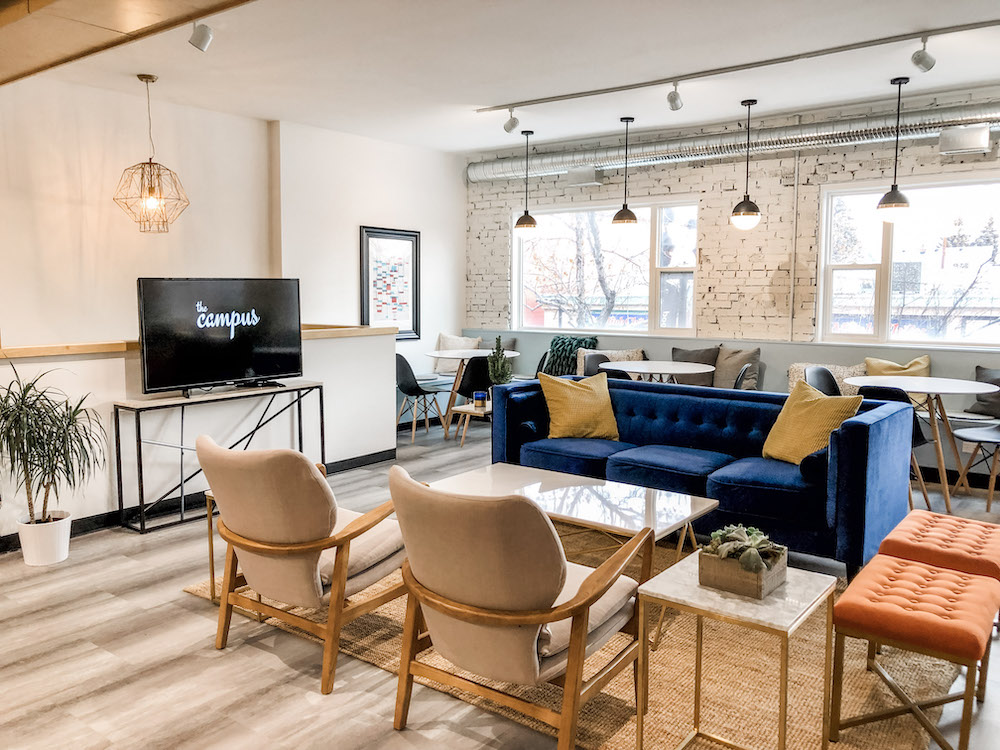 ____________
Interested in joining us for an upcoming Social Strategy Retreat?
Act fast, these babies fill up quick. And the sooner you get in touch, the sooner we can guide you through funding options and available placements, dates and locations.